The LED lighting revolution includes competitive roadway lighting by Sol
The LED lighting revolution also includes solar-powered lighting solutions. Watch the video to learn more about this story:
Read the video transcript:
LED lighting technology has transformed the outdoor lighting industry. Area lighting has undergone significant advancements, and these new lights have emerged with the benefits of dramatically increased efficiency and smaller-sized components. This LED revolution has now opened the door for competitive roadway lighting powered by Sol.
Pairing LED technology with the benefits and reliability of solar power in roadway lighting has proven to provide more benefits than its grid-tied predecessor, while still meeting current light standards.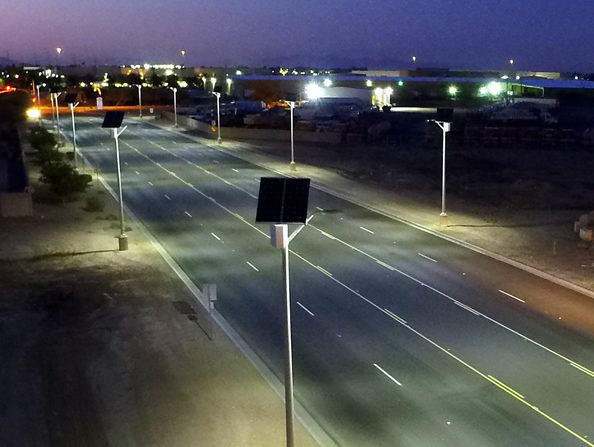 This solar roadway lighting project in Arizona is evidence of the impact that the LED revolution is having on the outdoor lighting market. Solar LED roadway lights were selected by the Lone Butte Development Corporation and the Gila River Indian Community to light a main thoroughfare in Chandler, Arizona.
Sol's Top of Pole Series was chosen because it provided the most cost-effective, fully compliant lighting solution. This roadway is one of thousands of lighting projects that have adopted the LED-solar combination. As the trend toward higher LED efficiency continues, solar lighting will become the lowest cost option for an ever-increasing share of the outdoor lighting market.
Read more about the solar street light installation in Chandler, Arizona.
Ready to take your project to the next step? Contact us to see how we can work together.