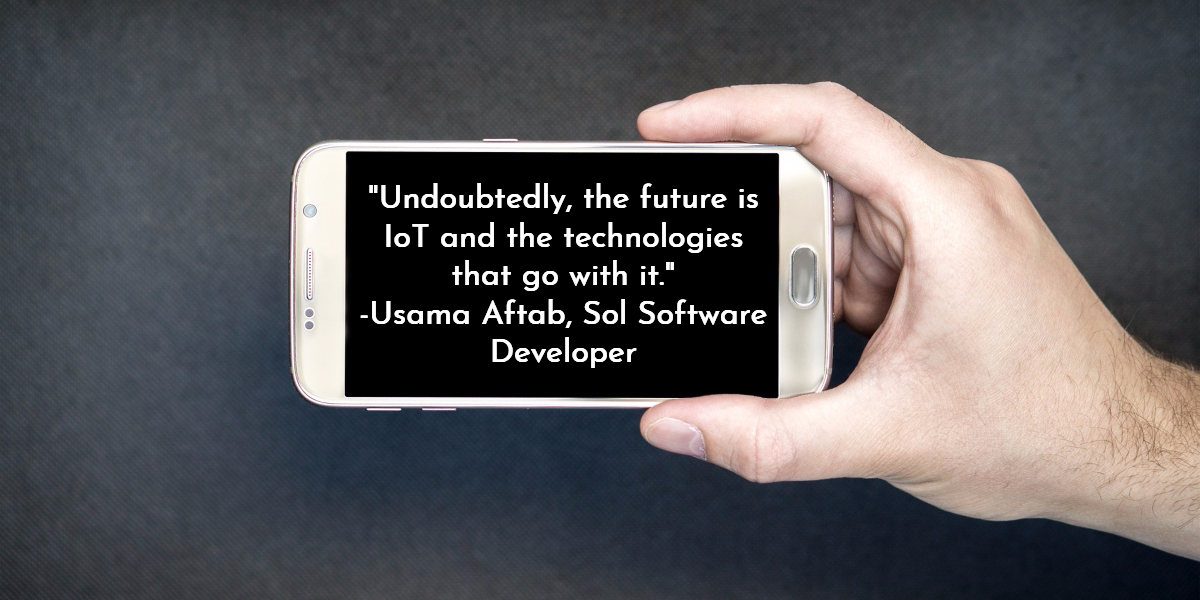 How we make outdoor commercial lighting setup easy
You've purchased EverGen outdoor commercial lighting systems for your project—and now it's time to turn them on. We're ready to help with our EverGen Setup App, an easy-to-follow Android app for on-site setup. But how does an app like this work?
The Sol development team created the setup app using Bluetooth® technology, which connects the app to the EverGen wirelessly, allowing you to set up your light in a matter of minutes.
In collaboration with his team, our resident expert Muhammad Usama bin Aftab played a large role in the process. "A technology that we keep in our pockets 24/7, and which can be used to communicate for no or less cost with theoretically anything, is fascinating to me," says Aftab, who goes by Usama and has worked with the company since 2015.
Bluetooth Low Energy, technology first introduced in 2006, requires less power to operate than standard Bluetooth technology, while giving better communication range. The EverGen Setup App is the perfect application for such a technology, which is designed and marketed for novel applications in industries like health care, fitness, beacons, security, and home entertainment, among others.
Aftab, a University of Victoria graduate with a master's degree in applied science (computer engineering), says the technology has a significant future, and it's more accessible than ever for application developers to use to connect devices. Aftab shows his understanding of these opportunities in his new book, Building Bluetooth Low Energy Systems, proving that Sol's skilled employees don't just know what they're talking about—they can write books about it, too.
"I wrote this book to empower anyone with the passion for software to explore Bluetooth without concerning too much about the hardware," Aftab says.
At Sol, we've made it easy to set up an outdoor commercial light in a matter of minutes. Contractors working on the EverGen don't need to be hardware or software experts, only requiring a scan of the product barcode, a few boxes to fill in with numbers of batteries and solar panels, and a minute to allow the light to connect to the satellite network.
And for Aftab, this was just one of many exciting projects he can imagine in our connected world. "Undoubtedly, the future is IoT and the technologies that go with it," Aftab says. "Bluetooth Low Energy gave me a whole other perspective to develop new and exciting software. It is a world of infinite possibilities."
Watch our installation video to see how easy it is to go from order to installation and beyond.
The Bluetooth® word mark and logos are registered trademarks owned by the Bluetooth SIG, Inc. and any use of such marks by Sol Inc. is under license. Other trademarks and trade names are those of their respective owners.